President Kagame Tasks Leaders to Make Africa More Efficient
President Paul Kagame has said that some African countries are not doing enough to prevent its youth from risking their lives in search of a better life in Europe. He urged leaders to improve governance and public investments, and allow for an environment that would see an increase in economic activity and job opportunities.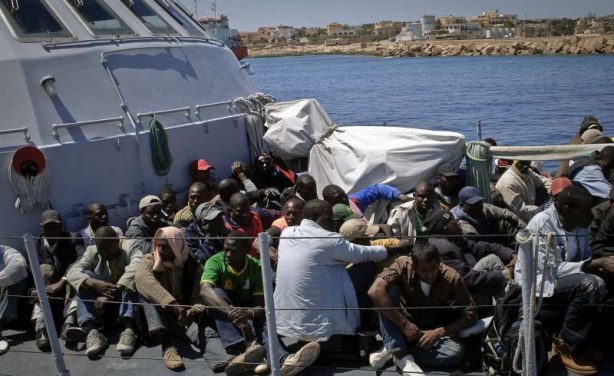 These people were among almost 500 people rescued from a skiff in the Mediterranean and taken by six Italian boats to Lampedusa (file photo).