Tanzania Seals Mega Gas Deal With Uganda - But Who's Funding It?
In what will be the first transborder gas pipeline in East Africa since Tanzania's extraction of natural gas started in 2004, the two countries have signed an agreement for the construction of a natural gas pipeline. It's not clear who's funding the multimillion dollar deal.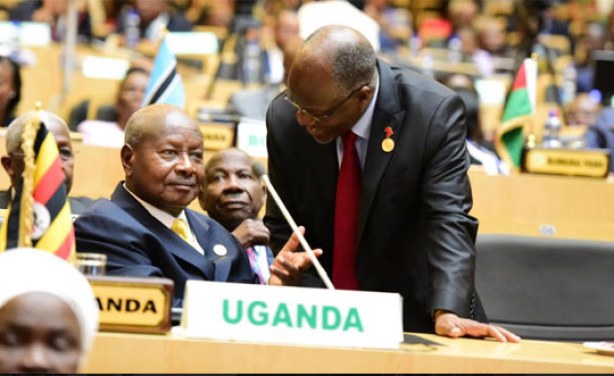 Tanzania President John Magufuli and Uganda President Yoweri Museveni (file photo).
InFocus
U.S. companies will invest U.S.$175 billion in gas power projects which will benefit Tanzania, Kenya, Côte d'Ivoire, Ghana, Nigeria, Senegal, Angola, Mozambique and South ... Read more »

Harnessing natural gas would improve the energy situation in the region, and contribute to the regional energy mix, which is dominated by coal, governments have been told. Southern ... Read more »