President Trump Meets Kenyatta at White House
U.S. President Donald Trump and MMelania Trump received President Uhuru Kenyatta and Margaret Gakuo Kenyatta were at the White House, where the two presidents reportedly discussed regional security and trade. After meeting in the Oval Office, the presidents were said to have moved to the Cabinet Room, while the first ladies held discussions in a separate room. Earlier President Kenyatta had witnessed the signing of major agreements with U.S. businesses.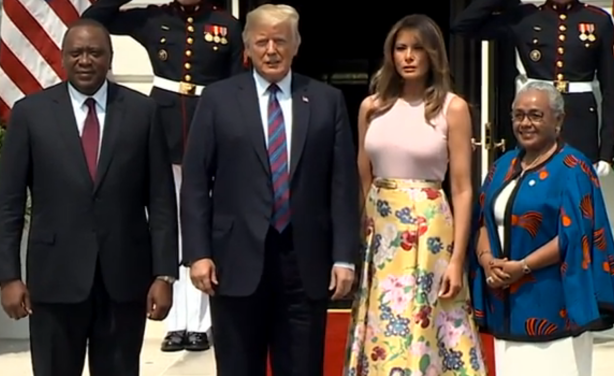 President and Mrs Trump welcome President and Mrs Kenyatta to the White House on Monday, August 27.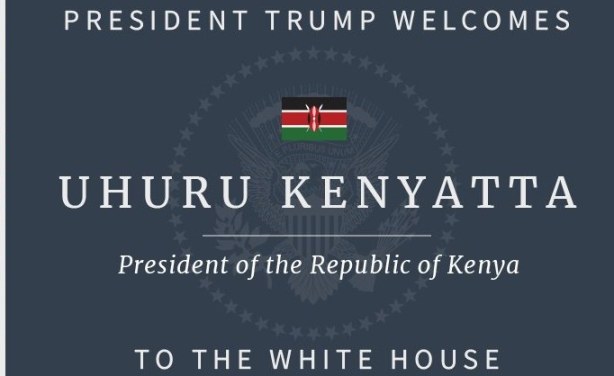 The White House tweets a welcome to President and Mrs Kenyatta on Monday.
InFocus
President Uhuru Kenyatta, who landed in Washington DC on Saturday night, will meet President Donald Trump on Monday to drum up support for increased American investment, trade and ... Read more »