Political Battle Over Use of Public Spaces in Nigeria
"The refusal to allow Senator Kwankwaso to utilise the Eagle Square for his presidential declaration, despite an earlier approval, sends a wrong message about our democracy, particularly the tolerance level in our politics. That square belongs to all Nigerians because it was built with public funds. We hope this is not what we will be seeing as we approach the 2019 general election," Senate President Bukola Saraki has said.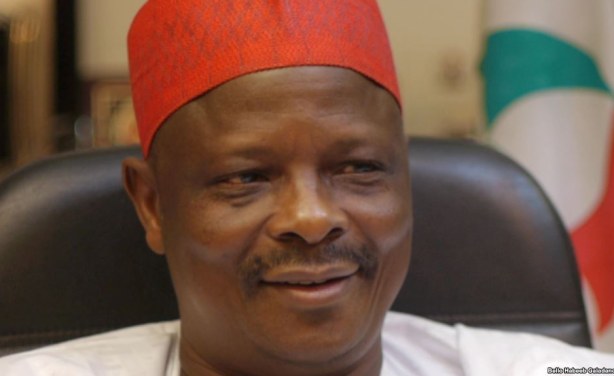 Rabiu Kwankwaso, Seneator and former governor of Kano State.
Nigeria: Saraki, Atiku Flay FCTA for Denying Kwankwaso Use of Eagle Square

Vanguard, 30 August 2018

Two president hopefuls on the platform of Peoples Democratic Party, PDP, Senate President, Dr Bukola Saraki and former Vice Vice President, Abubakar Atiku, yesterday, condemned the… Read more »

Nigeria: But for Saraki's Leadership, National Assembly Would Have Been in Chaos - Jonathan

Premium Times, 29 August 2018

A former Nigerian President, Goodluck Jonathan, on Wednesday commended Senate President Bukola Saraki for the kind of leadership he has provided for the National Assembly. Read more »
InFocus
Former Kano State governor Rabiu Kwankwaso is set to run for president in the 2019 elections for the Peoples Democratic Party but has been denied access to Abuja's Eagle Square for ... Read more »
InFocus
Following Senate President Bukola Saraki's defection from the ruling All Progressives Congress to the main opposition Peoples Democratic Party in July, some senators and other ... Read more »

Senate President Bukola Saraki was reacting to a statement by National Leader of the All Progressives Congress, Bola Tinubu, who claimed he defected to the opposition Peoples ... Read more »

Nigerian Senate President Bukola Saraki, who crossed the floor from the ruling All Progressives Congress back to the Peoples Democratic Party, now says he is considering the option ... Read more »