Chamisa Denies Business Ties With Mugabe
0n the eve of July 30 elections Robert Mugabe surprised many when he said he would vote for opposition leader Nelson Chamisa, defying Zanu-PF, the party of which he was president for over 40 years. In an interview with South Africa's public broadcaster, Chamisa denied that he has business links with Mugabe.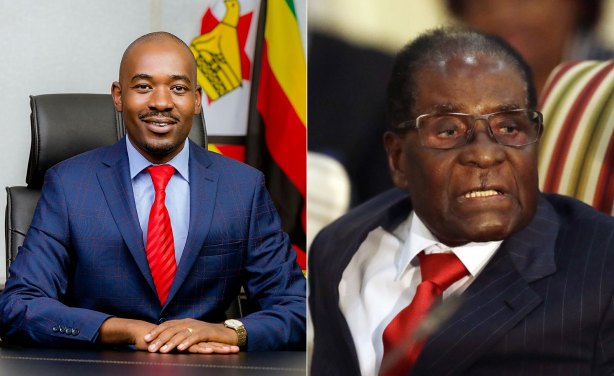 Opposition leader Nelson Chamisa and former president Robert Mugabe (file photo).
Zimbabwe: Chamisa in Pickle Over Mugabe Ties

The Herald, 30 July 2018

Alliance presidential candidate in today's harmonised elections Mr Nelson Chamisa has thrown his political career into a tailspin after raising a spectre of former President… Read more »