China Making All the Right Moves at Summit with Africa's Leaders
"China beats critics of its contribution to increase African indebtedness by cleaning up a significant portion of its current loans and announces $15 billion of the promised additional $60 billion for the next 3 years to be in the form of grants and concessional loans," according to Carlos Lopes, the former head of the UN Economic Commission for Africa who is at the summit.
In addition, FOCAC is launching "an ambitious initiative to promote non resources-based China imports from Africa, including a $5 billion special fund to accelerate such efforts".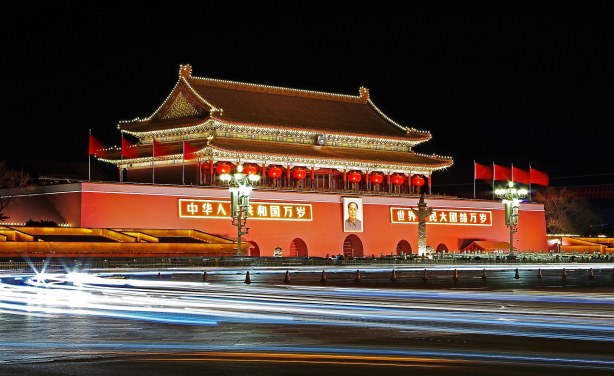 Beijing, China.
Africa: 'How African Leaders Should Engage China At Beijing Summit'

Guardian, 3 September 2018

As leaders meet today in Beijing for the 2018 Forum on China-Africa Cooperation (FOCAC) summit, the Initiative for Public Policy Analysis (IPPA) has charged representatives of the… Read more »

Tanzania: Tanzania's Prospects Bright

Daily News, 3 September 2018

TANZANIA stands a better chance of attracting more investments in infrastructure, pharmaceutical, transport and information technology from China, among others, Foreign Affairs and… Read more »

Namibia: Geingob Praises New Strategic Ties With China

New Era, 3 September 2018

President Hage Geingob yesterday informed his Chinese counterpart Xi Jinping of Namibia's satisfaction with progress in the bilateral relationship since the African nation's… Read more »

Zimbabwe: Focus Now On Building Forex Reserves

The Herald, 3 September 2018

ZIMBABWE is working closely with China to support local exporting companies as part of measures to boost its foreign currency earnings, which will in turn stabilise the economy,… Read more »

South Africa: President Cyril Ramaphosa Concludes State Visit to China

Govt of SA, 3 September 2018

President Cyril Ramaphosa has concluded a state visit to the People's Republic of China with whom South Africa has entered into several agreements that will enable economic growth… Read more »
InFocus
SADC chairperson and Namibian President Hage Geingob has invited China and its investment community to fund SADC projects. Geingob made the invitation at the opening of the ... Read more »

"In the values that it promotes, in the manner that it operates, and the impact it has on African countries, the Forum on China-Africa Cooperation refutes the view that a new ... Read more »

After a week in which European leaders visited the continent in search of opportunities in high-growth economies, African leaders are in China for the 7th Summit of the Forum on ... Read more »