At Least Eight Die in Munitions Plant Blast Near Cape Town
A blast at a munitions depot literally shook several surrounding neighbourhoods in Somerset West, near Cape Town. Rheinmetall Denel Munition is jointly owned by Germany's Rheinmetall Waffe Munition, a subsidiary of the larger Rheinmetall weapons manufacturer, and South Africa's state-owned arms maker Denel.
Video
Author:

SABC Digital News

Publisher:

Publication Date:

4 September 2018

The South African Human Rights Commission has called for a full investigation into the explosion that left eight people dead at an ammunition plant ... see more »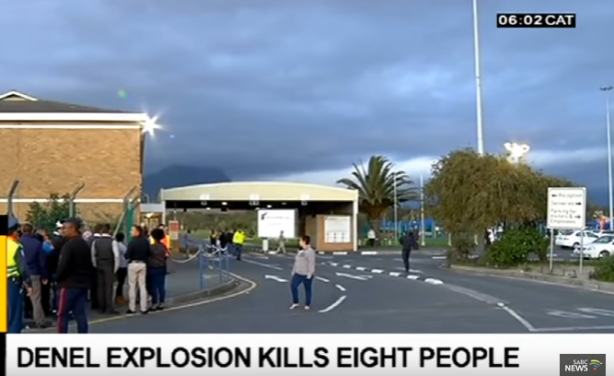 The scene outside the Rheinmetall Denel Munition plant near Somerset West.