Pain At the Pump Set to Get Worse in Kenya
Kenyans have continued to pile pressure on President Uhuru Kenyatta to suspend the implementation of the 16% levy on petroleum products. Commuters have begun feeling the pinch after Public Service Vehicles hiked fares. The Kenya Association of Manufactures has warned that the move will adversely affect Kenyatta's Big Four agenda and wants it reviewed.
Kenya: Kenyans Feel Pinch of High Fuel Prices

Nation, 4 September 2018

Matatus operating within the city will from today raise their fares by Sh20 whereas those plying the long distance routes will levy an extra 20 per cent following the… Read more »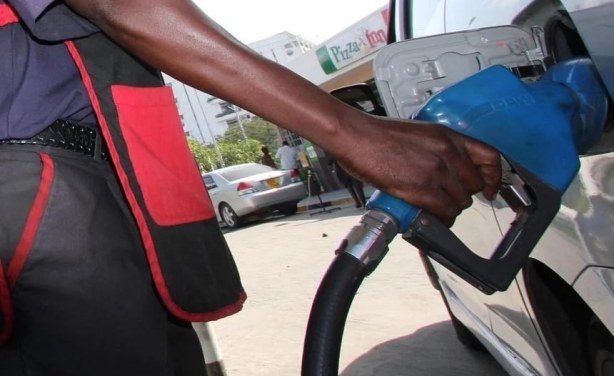 A motorist refuels at Kenol Kobil.
Kenya: Outcry Over Levy On Fuel Products to Play Out in Court

Capital FM, 4 September 2018

The outcry over rise in fuel prices is expected to play out in court on Tuesday even as commuters remain stranded after fares were hiked in various towns across the country. Read more »

Kenya: Fuel Shortage Looms As Distributors Ground Trucks

Nation, 4 September 2018

A crippling shortage of fuel now looms in the country, after petroleum distributors went on strike on Monday to protest introduction of the 16 percent increment tax on the product. Read more »

Kenya: Moses Kuria - Stop Crying Over 16% Fuel Levy, Jubilee At Work

Nairobi News, 4 September 2018

Gatundu South MP Moses Kuria wants Kenyans to embrace the new fuel prices and stop 'crying' over the new 16 per cent VAT on fuel products. Read more »

Kenya: MPs' Fuel Action Social Win, Economic Failure

Nation, 3 September 2018

Last week, Parliament unanimously postponed the implementation of the 16 per cent value added tax (VAT) on fuel levy for two years -- if the Finance (Amendment) Bill 2018 sponsored… Read more »

Kenya: Pain At the Pump Set to Get Worse

Nation, 4 September 2018

Kenyans hoping President Uhuru Kenyatta to delay the implementation of the 16 per cent tax on fuel should be ready for another shocker as the National Treasury fights to have its… Read more »

Kenya: 10 Central Kenya Governors From Urge Uhuru to Stem Rise in Fuel Tax

Capital FM, 3 September 2018

Ten Governors from Central Kenya are now urging President Uhuru Kenyatta to stem the rise in fuel tax following public outcry since the 16 per cent VAT on petroleum products came… Read more »

Kenya: Hassan Joho Appeals to Uhuru Over Increase in Fuel Prices

Nation, 3 September 2018

Mombasa Governor Hassan Joho has urged President Uhuru Kenyatta to suspend the 16 percent value added tax on petroleum products to cushion Kenyans from the high cost of living. Read more »

Kenya: Moyale Traders Hit Hard By Fuel Price Hike As Many Close Shop

Nation, 3 September 2018

The increased fuel tax has dealt a blow to businesses in Moyale town, with tens of small enterprises already closed over chronic power outages. Read more »

Kenya: Murkomen, Sakaja in Twitter Clash Over Hiked Fuel Prices

Nairobi News, 3 September 2018

Nairobi Senator Johnson Sakaja and his Elgeyo Marakwet counterpart Kipchumba Murkomen on Sunday clashed over the recent increase in fuel prices. Read more »

Kenya: Kenyans 'Shrug Off' Higher Fuel Prices On First Day At Work

Nairobi News, 3 September 2018

Motorists in Nairobi appeared to shrug off the impact of higher fuel prices as roads remained clogged on day one back to work since the cost was adjusted on Saturday morning. Read more »
InFocus
Kenyans have expressed their outrage over increased fuel prices on social media under the hashtag #PunguzaBeiYaMafuta. Some expressed concern that increased fuel prices will ... Read more »