Looting, Deaths - Foreign-Owned Shops Bear Brunt of Xenophobia
Immigrant-owned shops, belonging to people from Somalia, Bangladesh, China and Pakistan, have been closed after they were looted by residents protesting over poor services from the Lesedi Municipality in Gauteng, South Africa. This comes after xenophobic violence erupted in Soweto in which several foreign-owned spaza shops were looted and two were killed.
South Africa: Xenophobia Triumphs in Gauteng

GroundUp, 3 September 2018

"The problem is that whenever protests happen some community members always takes out their frustrations on foreign shop owners. They never take time to think of how the rest of… Read more »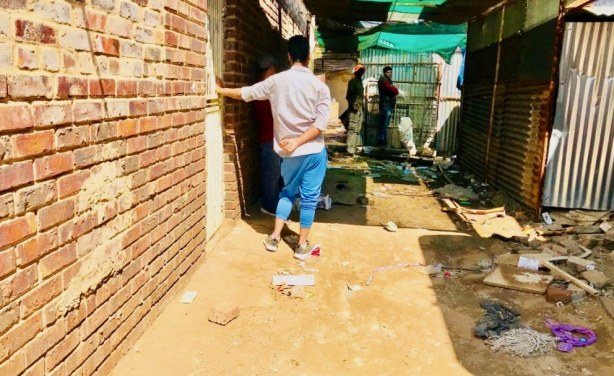 A Chinese man returns to Ratanda to see if there is anything left to salvage from his shop.
InFocus
At least 15 people have been arrested and three have died in violence in Soweto, Johannesburg. Several foreign-owned spaza shops were looted during protests. The City of ... Read more »