What Lies Behind the 'Dysfunction' of South Africa's Local Govt?
In his budget speech in Parliament, Minister of Cooperative Governance and Traditional Affairs, Dr Zweli Mkhize, said that 87 municipalities - about a third of South Africa's total of 257 - "remain dysfunctional or distressed". Whatever the causes of the dire state some municipalities are in, it is evident that this situation has a huge negative impact on society, writes Dirk Brand for The Conversation.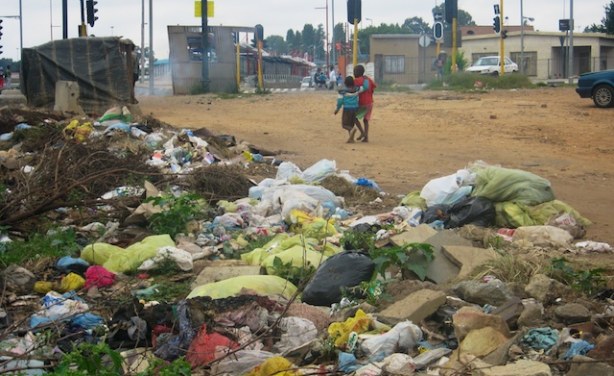 Uncollected rubbish in Diepsloot (file photo).
InFocus
The mother of 15-year-old Joseph Spencer Tshukudu, who was shot and killed during a service delivery protest in Lichtenburg in the North West, mourned the loss of her child after a ... Read more »

Police fired rubber bullets, tear gas and stun grenades as hundreds of residents in Gomora, an informal settlement in Pretoria West, clashed with officers during a protest for ... Read more »