Ceasefire Ends Libya Conflict - UN
The UN mission in Libya says a ceasefire was signed with militia groups in Tripoli to end all hostilities, protect civilians and safeguard public and private property. At least 50 people have been killed and thousands have been displaced by fighting between militia and government forces.
Libya: Militias Embrace UN Ceasefire in Tripoli

Deutsche Welle, 5 September 2018

The UN has hailed a deal to "end all hostilities" and "protect civilians" after days of deadly clashes in the capital. But some observers have described the deal as "very fragile,"… Read more »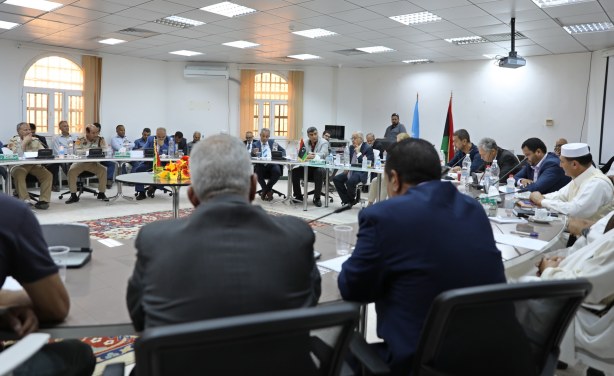 The meeting facilitated by the UN Support Mission in Libya.
Libya: 39 Killed in Latest Libya Rebels Warfare

CAJ News, 3 September 2018

AT least 39 civilians, including four children, have been killed following clashes between rival armed groups in the Libyan capital Tripoli in recent days. Read more »

Libya: UN Chief Urges Calm As Violence Erupts in Libyan Capital

UN News, 2 September 2018

Condemning the escalation of violence in and around the Libyan capital, Tripoli, United Nations Secretary-General António Guterres has called on all parties to immediately… Read more »

Libya: Govt Imposes State of Emergency in Tripoli

Deutsche Welle, 2 September 2018

Libya's government has announced a state of emergency in the capital and urged rival militias to stop the violence. At least 39 people have been killed in ongoing clashes between… Read more »

Libya: Death Toll Escalating in Libyan Hostilities

CAJ News, 21 August 2018

NO less than 130 civilians, including children, have been killed during hostilities in Libya since the beginning of the year. Read more »