Over A Dozen Killed in Angola Railway Crash
At least 18 people have been killed and 12 others injured in a collision between two trains in the Angola's Namibe Province. An investigation into the incident "which appeared to have been caused by human error" has now been launched.
Angola: Train Collision Casualties Rise to 18

ANGOP, 5 September 2018

The number of deaths caused by the collision of two trains in the south-western Namibe Province rose to 18, plus fourteen other citizens that are receiving treatment in hospital… Read more »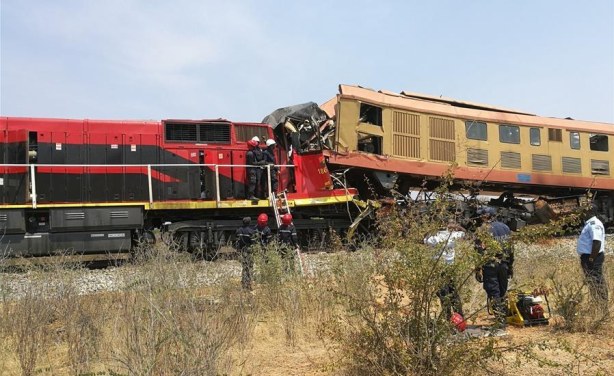 The site of a train collision accident in Bibala, Namibe Province in southern Angola.