eSwatini Celebrates 50th Anniversary of Independence
Swaziland's King Mswati III surprised his subjects in April when he announced that the country would be officially renamed "the Kingdom of eSwatini." The monarch was celebrating his 50th birthday at the time, as well as the 50th anniversary of independence -- although the official date is on September 6.
Swaziland: Now It's eSwatini - What's in a Name Change?

Deutsche Welle, 5 September 2018

On Thursday, the former Swaziland marks 50 years of independence. To celebrate, King Mswati III renamed the country eSwatini. The move is part of an attempt to break with the… Read more »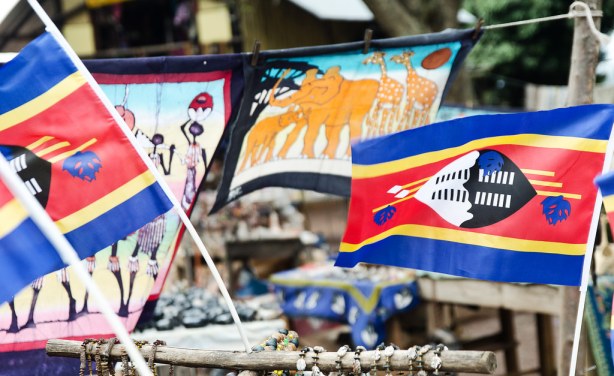 Swaziland flag among curios for sale.