Ebola in Big DRC City Escalates Crisis
In worrying developments in the Democratic Republic of the Congo Ebola outbreak, a patient with the virus died in Butembo, a city of nearly 1 million people, while cases mounted in Beni, where violent militias hinder health-worker access. The UN Mission to DRC said two South African peacekeepers were wounded in the area this week. Zambia's government said there was "no need for people to panic" after social media speculation that a hospital patient had Ebola.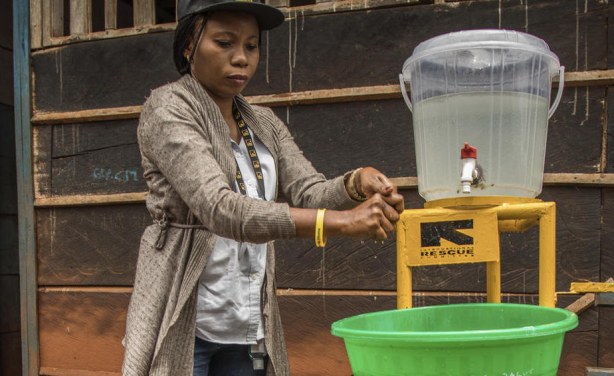 Dr. Sylvie Musema Ngimba washes her hands with chlorine and water at Case Du Salut Medical Center where she is head medical doctor for infection prevention and control at the International Rescue Committee. She has worked to contain five Ebola outbreaks.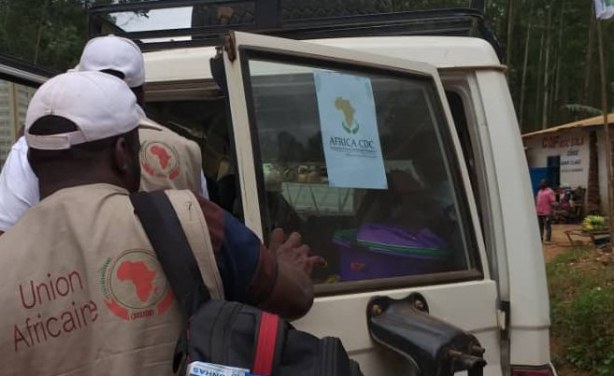 @AfricaCDC Ebola experts were deployed on 5 September to #Butembo, a DRC city of nearly a million people and a major cross-border trade hub with Uganda, as new cases were confirmed in #Beni 52 km away.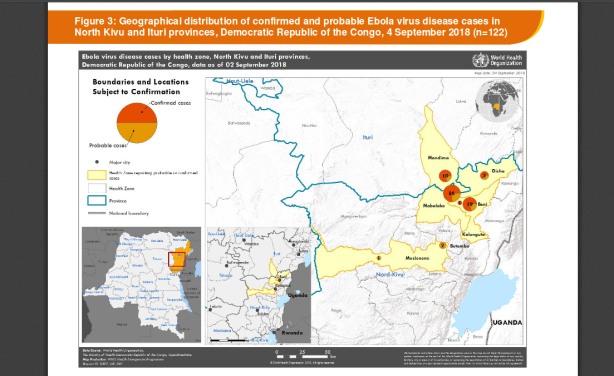 Geographical distribution of confirmed and probable Ebola virus disease cases in North Kivu and Ituri provinces by September 4.
Table 1: Ebola virus disease cases by classification and health zones in North Kivu and Ituri provinces

Figure 1: Confirmed and probable Ebola virus disease cases by week of illness onset, data as of 2 September 2018 (n=118)*

Figure 2: Confirmed and probable Ebola virus disease cases by age and sex, North Kivu and Ituri provinces, Democratic Republic of the Congo, 26 August 2018 (n=1 13)