Proposed Chamisa Swearing-in Treasonous, Zimbabwe Govt Warns
As President Emmerson Mnangagwa embarks on the Herculean task of rebuilding the economy, Zimbabwe's main opposition, MDC Alliance, plans to inaugurate its leader Nelson Chamisa as the "people's president" - but the government is threatening a swift response. Chamisa further announced that he would appoint an alternative Cabinet.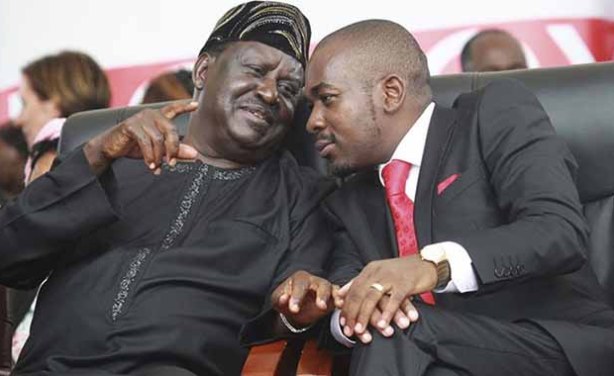 If Nelson Chamisa goes ahead, he will join the ranks of Kenya's opposition leader Raila Odinga and Uganda's Kizza Besigye (file photo).
Video
Author:

AllAfrica

Publisher:

Publication Date:

23 July 2018

Opposition leader Nelson Chamisa says he will solve Zimbabwe's acute cash crunch within two weeks if he becomes president. Watch video to learn more ... see more »