Chamisa Gets Green Light for 'Inauguration'
The main opposition party MDC will be celebrating its anniversary at Gwanzura Stadium where it will also hold an "inauguration" to name its leader Nelson Chamisa as the People's President. MDC's legal bid to have the result overturned due to alleged electoral fraud and irregularities was rejected by the Constitutional Court but the party remains adamant that Chamisa was robbed.
Zimbabwe: Police Okay Chamisa 'Inauguration'

New Zimbabwe, 13 September 2018

POLICE in Harare have issued a waiver on the MDC's Saturday anniversary at Gwanzura Stadium which the main opposition says shall also be an occasion to "inaugurate" its leader… Read more »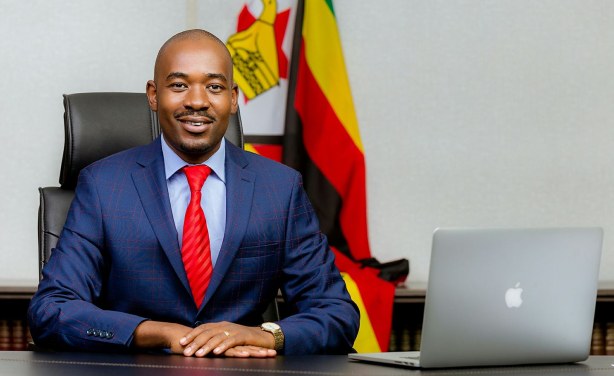 MDC leader, Nelson Chamisa (file photo).
InFocus
As President Emmerson Mnangagwa embarks on the Herculean task of rebuilding the economy, Zimbabwe's main opposition, MDC Alliance, plans to inaugurate its leader Read more »

Opposition leader Nelson Chamisa has been blasted for his remarks against the newly appointed Sport Minister Kirsty Coventry, whom he described as a mere "child swimmer" who would ... Read more »

While The Herald is reporting a power struggle in the MDC-Alliance - between its leader Nelson Chamisa and Tendai Biti - the former finance minister has come out to say that "the ... Read more »