Nigeria's Anti-Graft Agency Places Fayose On Watch List
The Economic and Financial Crimes Commission has asked the Nigeria Customs Service to put the outgoing Governor of Ekiti State, Ayodele Fayose, on its watch list to prevent him from leaving the country. Fayose is being probed for conspiracy, abuse of office, official corruption, theft and money laundering. Fayose had written to the anti-graft agency that he'll turn himself in as soon as his second term expires on October 16, 2018.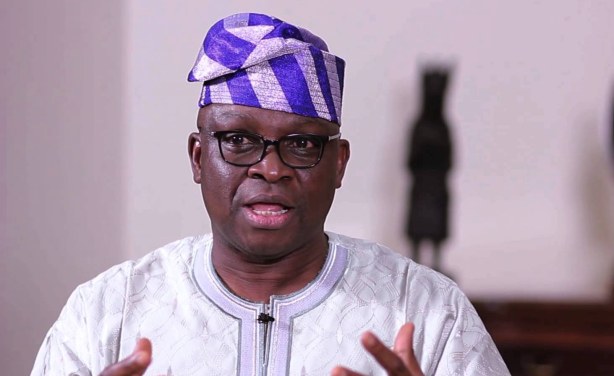 Ekiti State Governor, Ayodele Fayose.
InFocus
The Ekiti State police command has said that it stopped a rally called by Ekiti State Governor Ayodele Fayose, to avoid an outbreak of violence between the two leading political ... Read more »

Ekiti State Governor Ayodele Fayose, whose tenure comes to an end in October this year, has nominated Olusola-Eleka to succeed him, and paired him with a 39-year-old deputy. The ... Read more »