Legal Battles Continue Ahead of Mozambique Polls
With just three weeks to go before elections, the position of two prominent candidates for mayor are still being debated by the courts, and a third was rejected, writes Mozambique News Reports And Clippings' Joseph Hanlon.
Mozambique: Intimidation Could Make Election Unfair

Mozambique News Reports And Clippings, 17 September 2018

As the elections nears, there are reports of intimidation from senior Frelimo figures and from the opposition. The articles below give details, and we point out that intimidation… Read more »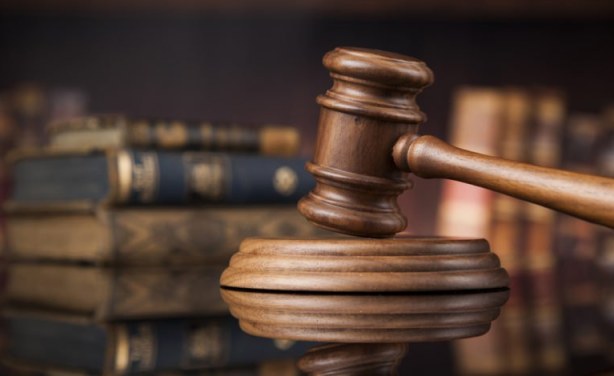 (File photo).
Mozambique: Court Battles Over 3 Defectors - Mondlane, Araujo, Samito

Mozambique News Reports And Clippings, 17 September 2018

With just three weeks to go before elections, the position of two prominent candidates for mayor are still being debated by the courts, and a third was rejected. All three defected… Read more »

Mozambique: Teachers Raise Their Problems With Comiche

AIM, 13 September 2018

Primary school teachers in Maputo on Wednesday asked Eneas Comiche, the mayoral candidate of the ruling Frelimo Party in the municipal elections scheduled for 10 October, for… Read more »

Mozambique: Renamo Accepts Constitutional Council Ruling

AIM, 5 September 2018

Mozambique's main opposition party, the former rebel movement Renamo, has accepted the decision by the Constitutional Council, the country's highest body in matters of… Read more »

Mozambique: Constitutional Council Rejects Renamo's Mondlane

Mozambique News Reports And Clippings, 5 September 2018

Venancio Mondlane will not head the list (and thus be candidate for mayor) for Renamo in Maputo in 10 October elections. The Constitutional Council (CC) today rejected Renamo's… Read more »

Mozambique: Local Election Turns Nasty

Mozambique News Reports And Clippings, 27 August 2018

Local elections have turned nasty, reflecting splits within Frelimo and MDM; the three way battle between MDM, Renamo and Frelimo; and the highly politicised nature of the… Read more »

Mozambique: CNE Rejects Ajudem's List of Candidates

AIM, 24 August 2018

Mozambique's National Elections Commission (CNE) on Thursday rejected the list of candidates for the Maputo Municipal Assembly presented by the civil society group "AJUDEM". Read more »
InFocus
After not being considered as the ruling Frelimo Party's mayoral candidate of Maputo in Mozambique's upcoming local elections, to be held on October 15, the son of the country's ... Read more »

The detailed calendar for Mozambique's general elections has been approved following a breakthrough in peace negotiations between the Filipe Nyusi-led government and main ... Read more »