Opposition Now Backs Kenyatta's 8% Fuel Tax Hike
A parliamentary group meeting of the Raila Odinga-led National Super Alliance has resolved to support President Uhuru Kenyatta's memorandum of a lower increase in Value Added Tax on fuel by 8%. The move is set to substantially raise the cost of living, for a year. The coalition, however, wants the government to eliminate wastage and be economical with the resources.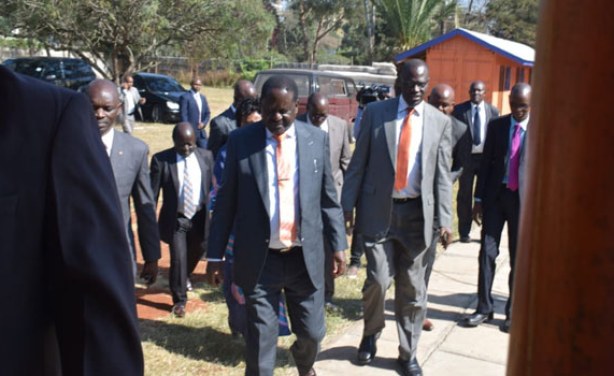 National Super Alliance after the three-hour meeting at Orange House in Nairobi, chaired by Raila Odinga.
InFocus
President Uhuru Kenyatta has given no immediate reason why he declined to sign the Amended Finance Bill 2018, proposed by MPs who want the value added tax increase on petroleum ... Read more »

With the rise in international crude prices in August and the 16% Value Added Tax still in limbo but in force, the Energy Regulatory Commission may not have good news for Kenyans. ... Read more »

Kenyans are eagerly waiting for President Uhuru Kenyatta to suspend the tax that led to the countrywide fuel crisis. Now Kenyatta faces a hard decision - approve the controversial ... Read more »