Need to Uber? Mombasa Has a Tuk-Tuk for That
More that 1000 tuk-tuks have registered under Uber's new product UberPOA, which means "Cool" in Swahili! It will be running alongside UberX and will follow the same strict safety measures applied to all Uber options. The three-wheeled vehicles are popular in Mombasa as they are cheaper and can move easily around the island.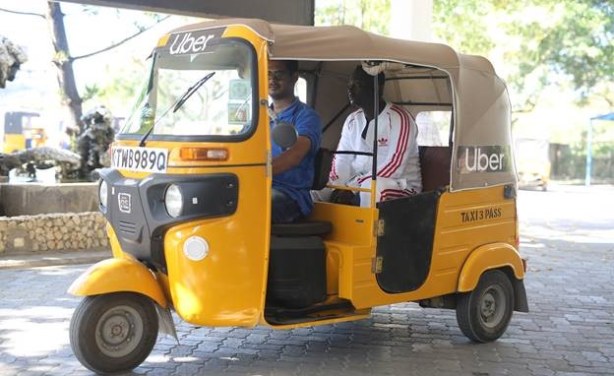 uberPOA tuk tuk in Mombasa.