Shocking Loss of Life in Tanzanian Ferry Disaster
At least 100 people were killed when a passenger ferry capsized on the southern end of Tanzania's Lake Victoria, and scores were still missing on Friday as rescue efforts continued.
Tanzania: At Least 100 Die in Lake Victoria Ferry Disaster

Deutsche Welle, 21 September 2018

It is unknown how many passengers were aboard, and authorities have said the death toll could reach 200. The Tanzanian government said the passenger ferry capsized near the dock… Read more »

Tanzania: Plea of Lawmaker Who Predicted MV Nyerere Tragedy

Citizen, 21 September 2018

Few weeks ago, a lawmaker in Tanzania spoke in parliament, urging the government to rehabilitate the MV Nyerere ferry which, as fate would have it, sank days later in Lake… Read more »

Tanzania: Opposition Leader Faults Government Authorities Over Ferry Disaster

Citizen, 21 September 2018

The National Chairman of the opposition political party-NCCR Mageuzi, Mr James Mbatia, has faulted government authorities over inconsistencies in connection to a ferry disaster in… Read more »

Tanzania: Victoria Tragedy Update - 94 Bodies Retrieved

Daily News, 21 September 2018

About 94 bodies have so far been retrieved from capsized MV Nyerere ferry. The ferry was sailing from Bugolora to Ukara in Ukerewe Island in Lake Victoria on Thursday afternoon. Read more »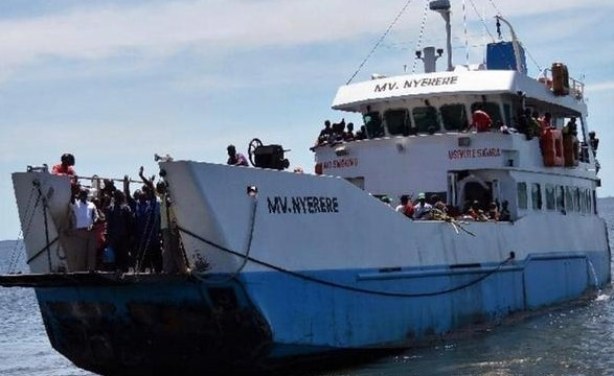 The passenger ferry, MV Nyerere, which capsized.
InFocus
At least 37 people died and 40 others were rescued after the ferry MV Nyerere capsized and sank in Lake Victoria, Tanzania's The Citizen reports. Read more »