Accused Held in Custody as Judge Delays Child Rape Case
#NotInMyNameSA, Bikers Against Child Abuse and various political parties have come out in support of a seven year-old-girl who was allegedly raped at a Dros franchise in Silverton, Pretoria. The accused, Nicholas Ninow, claims that police officers used belts and their open hands to beat him and that people who held him before his arrest at the restaurant used a broken bottle to stab him.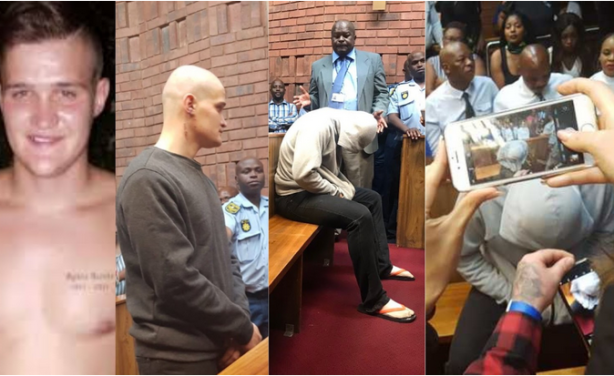 Composite image of rape accused Nicholas Ninow.