Cameroon Hit by Violence Ahead of Presidential Poll
Cameroonian political parties have criss-crossed the country ahead of the presidential elections on Sunday October 7. Eight candidates representing a string of opposition parties are vying to oust 85-year-old incumbent President Paul Biya, who has ruled Cameroon since 1982 and is also seeking a seventh term.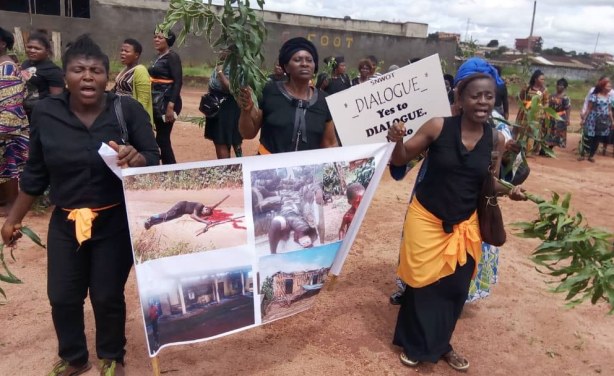 Women protest, holding up a poster with images of atrocities committed in an ongoing conflict between government forces and armed separatists, in Bamenda, Cameroon, Sept. 7, 2018.
InFocus
Thousands of residents have fled to the country's French speaking cities of Douala, Yaoundé, and Bafoussam, during August and September, anticipating more bloodshed before ... Read more »