Museveni's Daughter Makes Biopic of His Rise to Power
The movie 27 Guns tells the story of a young man and his unlikely group of young idealists who leave all to fight for salvation of a nation. They set off with little more than discipline and courage, buoyed by the indomitable spirit of an oppressed people and launched a protracted guerrilla war.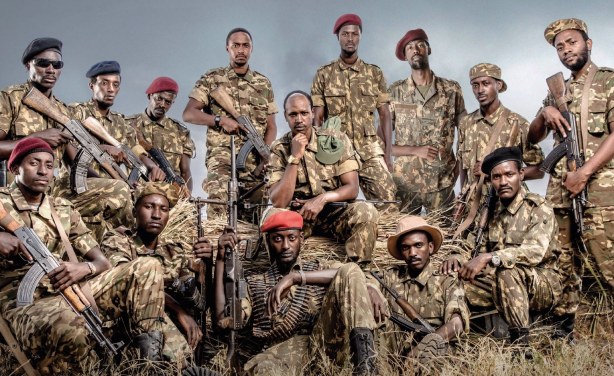 27 Guns movie poster.
Video
Author:

27 Guns

Publisher:

Publication Date:

8 October 2018

#27guns is a biopic based on true events of #Uganda's liberation struggle. It tells the story of a young man and his unlikely group of young idealists ... see more »
Uganda: '27 Guns' Hits the Screens

East African, 22 September 2018

The eagerly awaited film 27 Guns depicting President Yoweri Museveni's armed liberation struggle is showing at Cinema Magic, Metroplex Mall in Naalya, Kampala. Read more »

Uganda: Museveni's Daughters Pay Tribute to Parents in 27 Guns

Observer, 13 September 2018

Isaiah 60 Productions last weekend had a private premiere for its debut film, 27 Guns, at Cinema Magic, Naalya. Read more »

Uganda: Meet the Museveni in 27 Guns

Monitor, 4 October 2018

If there is a saying Anorld Mubangizi should consider his favourite then, "Fall down seven times and stand up eight" is the ideal one. Mubangizi has always wanted to be an actor,… Read more »