Local Elections to Test Progress of Peace in Mozambique
Mozambique holds local elections on October 10 in a vote that could test progress in the country's peace talks after a largely peaceful campaign although there have been a handful of violent incidents. The main opposition Renamo party, which has maintained an armed wing since the end of the country's civil war, is running in the municipal polls for the first time in 10 years.
Mozambique: Tete Violence Mars End of Election Campaign

Mozambique News Reports And Clippings, 9 October 2018

A violent confrontation between Frelimo and Renamo caravans and a violent police raid on the Renamo headquarters brought the campaign to an end in Tete. Twelve Renamo members… Read more »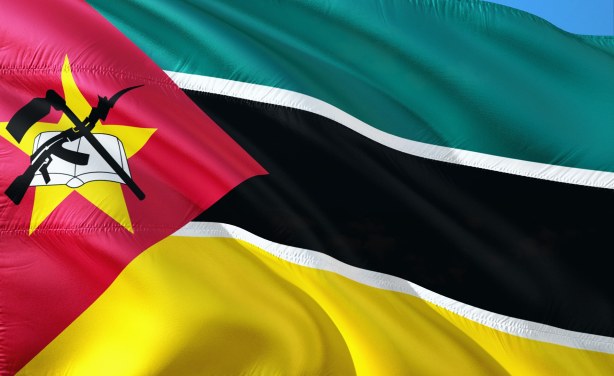 Mozambique flag.
Mozambique: Largely Peaceful Campaign Comes to a Close

Mozambique News Reports And Clippings, 9 October 2018

The campaign ends today, Sunday, with two days for reflection before the vote on Wednesday. In most municipalities it was been orderly and calm, although there have been a handful… Read more »

Mozambique: Police Use Tear Gas in Alto Molocue

AIM, 8 October 2018

The Mozambican police on Sunday used tear gas and rubber bullets to disperse a parade by members and supporters of the main opposition party, the former rebel movement Renamo,… Read more »

Mozambique: Renamo, Frelimo Supporters Clash

AIM, 8 October 2018

A clash between supporters of the ruling Frelimo Party and of the former rebel movement Renamo degenerated into serious violence in the western Mozambican city of Tete on Sunday… Read more »

Mozambique: Frelimo Blames Renamo for Tete Violence

AIM, 8 October 2018

Mozambique's ruling Frelimo party has denied claims by the main opposition party, the former rebel movement Renamo, that it has been harassing Renamo members in the western city of… Read more »

Mozambique: All in Readiness for Municipal Elections

AIM, 8 October 2018

All the ballot papers, ballot boxes and other materials for the Wednesday municipal elections, printed in South Africa, have now been transported to the 53 Mozambican… Read more »

Mozambique: Beira Mayor Simango in Campaign For Re-Election

AIM, 7 October 2018

The mayor of Beira and leader of the Mozambique Democratic Movement (MDM), Daviz Simango, on Saturday urged the citizens of Beira to re-elect him in Wednesday's municipal… Read more »

Mozambique: Driver Sentenced for Using State Bus in Election Campaign

AIM, 7 October 2018

The Zambezia Provincial Court in central Mozambique has sentenced a driver from Quelimane Central Hospital to four days imprisonment for using a state vehicle in election campaign… Read more »

Mozambique: Ruling Party Asks Religious Leaders for Votes

AIM, 7 October 2018

The mayoral candidate for the northern city of Nampula of Mozambique's ruling Frelimo Party, Amisse Cololo, on Saturday asked for votes from the main religious communities of the… Read more »

Mozambique: Opposition Promises Jobs, Water, Roads for Sussundenga

AIM, 7 October 2018

With the former rebel movement Renamo in power, the municipality of Sussundenga, in the central Mozambican province of Manica, will change for the better, promised Eduardo Leite, a… Read more »

Mozambique: Frelimo Condemns Renamo Threats

AIM, 6 October 2018

Mozambique's ruling Frelimo Party has strongly condemned the threats by the main opposition party, the former rebel movement Renamo, that it will send armed men to the polling… Read more »

Mozambique: Electoral Body Denounces Obstacles in Issuing Poll Credentials

AIM, 5 October 2018

The chairperson of Mozambique's National Elections Commission (CNE), Abdul Carimo, on Friday criticised local election officials, particularly in Maputo municipal districts, who… Read more »

Mozambique: MDM and Frelimo Offer Differing Visions of Beira

AIM, 5 October 2018

Radically different views on the future of the central Mozambican city of Beira were on display on Thursday, with the current mayor and leader of the Mozambique Democratic Movement… Read more »

Mozambique: Simango Accuses Sernic of Working for Frelimo

AIM, 5 October 2018

Daviz Simango, the Mayor of Beira, and leader of the Mozambique Democratic Movement (MDM), on Friday accused the National Criminal Investigation Service (SERNIC) of interfering in… Read more »

Mozambique: Elections Show Peace Is Irreversible - Frelimo

AIM, 2 October 2018

The general secretary of Mozambique's ruling Frelimo Party, Roque Silva, on Monday declared that the municipal elections, scheduled for 10 October, show that peace in the country… Read more »

Mozambique: Training of Polling Station Staff Nears Completion

AIM, 1 October 2018

The Electoral Administration Technical Secretariat (STAE) is this week completing the training of 43,300 candidates for polling station staff for Mozambique's municipal elections… Read more »

Mozambique: Ruling Party Promises Job Creation in Beira

AIM, 1 October 2018

The mayoral candidate for the central Mozambican city of Beira of the ruling Frelimo Party, Augusta Maita, on Saturday promised that, if Frelimo wins the election scheduled for 10… Read more »
InFocus
With just three weeks to go before elections, the position of two prominent candidates for mayor are still being debated by the courts, and a third was rejected, writes Mozambique ... Read more »