Will Nigeria's Digital Economy Generate U.S.$88 Billion by 2021?
Chairman of the Association of Licensed Telecoms Companies of Nigeria, Gbenga Adebayo, has said that investments in the digital economy will generate up to U.S.$88 billion and three billion jobs before the end of 2021.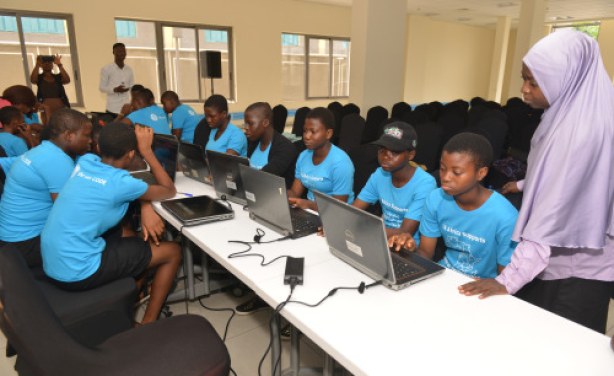 High school girls in Lagos, Nigeria at the "She can CODE" event (file photo).
InFocus
Google plans to get 10 million people in sub-Saharan Africa trained, and have access to Information and Communications Technology facilities in the next five years. The U.S. ... Read more »

Social media giant Facebook has announced a nationwide initiative aimed at helping to develop and nurture communities, including small businesses. Read more »