How Ugandan Media Has Borne the Brunt of Censorship for Decades
There was an international outcry when a video of soldiers beating up a Reuters photojournalist who was covering a demonstration supporting detained Bobi Wine. In 2016 a press freedom index report by the Human Rights Network for Journalists named the police force as the top violator of press freedom in the country for the fourth consecutive year.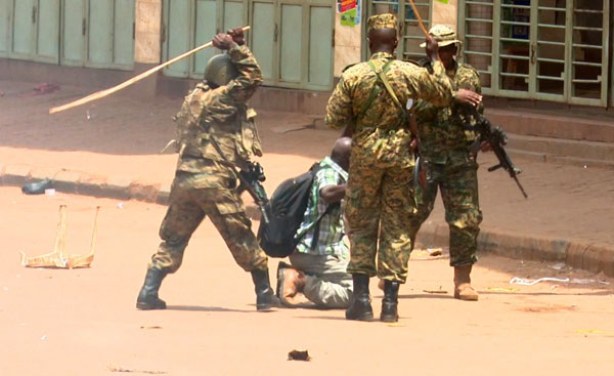 Ugandan soldiers beating up Reuters photojournalist James Akena as he covered the protests over the detention of several Opposition MPs in Kampala (file photo).
InFocus
The World Association of Newspapers and News Publishers and the World Editors Forum have written a letter to President Yoweri Museveni and police boss Kale Kayihura over dwindling ... Read more »
InFocus
The international community has joined East Africans in condemning the arrest and beating of opposition politician Robert Kyagulanyi in Uganda. Military court charges against the ... Read more »

The growing popularity of MP Robert Kyagulanyi aka Bobi Wine and the reaction from Yoweri Museveni's government - police beatings, arrests, protests following a social media tax, ... Read more »

The relationship between the government and media has been characterised by brutality by security forces, legal battles and endless abuses, writes Ephraim Kasozi in The Monitor. Read more »