Museveni Drunk With Power, Worse Than Idi Amin - Bobi Wine
Uganda MP Bobi Wine says President Yoweri Museveni's regime is worse than that of former president Idi Amin Dada, best remembered as a dictator responsible for mass killings and disorder while in power from 1971-1979. The popular opposition leader says institutions and leadership in the country are failing because the people around him are his relatives and tribesmen who have convinced Museveni that "he is a god of sorts".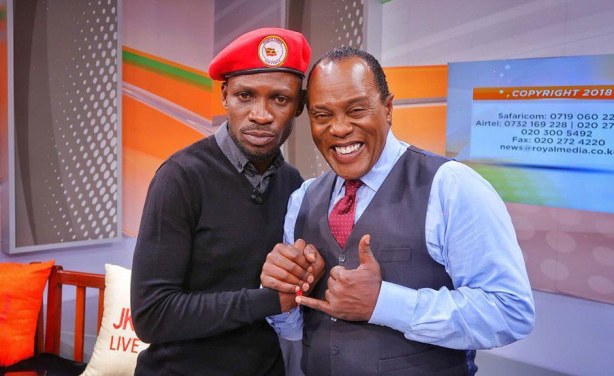 Ugandan MP Robert Kyagulanyi with CitizenTV anchor Jeff Koinange on October 10, 2018.