Scores Dead, Hundreds Missing in Mudslides in Uganda
Over 40 bodies have been recovered after mudslides swept four sub-counties in the Bududa district according to local authorities. Martin Owor, the commissioner for disaster management office of the prime minister, says the Suume river burst its banks following heavy rainfall and a landslide up the mountain.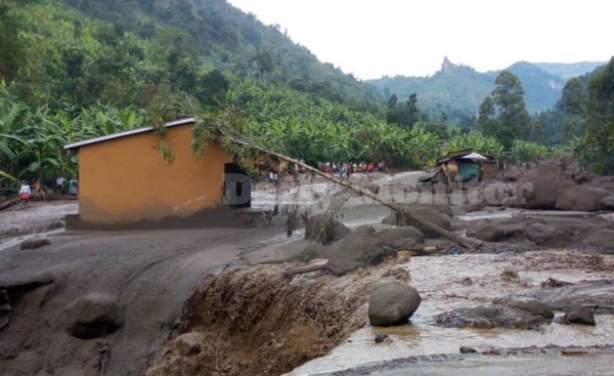 The mudslides followed a heavy downpour that lasted for over four hours on Thursday October 11, 2018.
Uganda: Scores Killed in Mudslides, 400 Missing

Observer, 12 October 2018

Over 40 bodies have been recovered so far after mudslides swept four sub counties in Bududa district according to local authorities. The sub counties include Bukalasi, Buwali,… Read more »

Uganda: 20 Killed in Bududa Mudslides

Monitor, 11 October 2018

Twenty people have been confirmed dead while an unknown number is feared dead after a devastating mudslides swept villages in Bakalasi Sub County in Bududa District. Read more »

Uganda: Several Dead in Fresh Bududa Landslides

Observer, 11 October 2018

The Uganda Red Cross has reported that at least 7 people have been buried alive in today's landslides and mudslides that swept across five villages in Bukalasi sub-county, Bududa… Read more »