Live From Uganda, It's Kanye West Making Some New Music!
The controversial rapper took to Twitter to give an impromptu musical performance from the African country, where he is recording his new album.
Uganda: Uganda Hopes to Cash in On Tourism After Kanye West Visit

Monitor, 15 October 2018

The visit of top American rapper Ye, popularly known as Kanye West, has excited Ugandans, especially those in tourism industry who consider it a harbinger for possible influx of… Read more »

Uganda: Kanye West in Uganda for His Music

Guardian, 14 October 2018

The controversial US rap artist, entrepreneur and self-acclaimed 'Ye', Kanye West has arrived Uganda for his music video. Some days ago he had announced that he will be visiting… Read more »

Uganda: Kim Kardashian, Kanye West On Holiday in Uganda

Nairobi News, 14 October 2018

Reality TV celebrity Kim Kardashian and her husband rapper Kanye West are in Uganda on a working holiday, The East African has reported. Read more »
InFocus
The controversial rapper has said that he will be in Africa in a few weeks time because he wants to tap into the energy it has. Although he hasn't said where he wants to visit yet, ... Read more »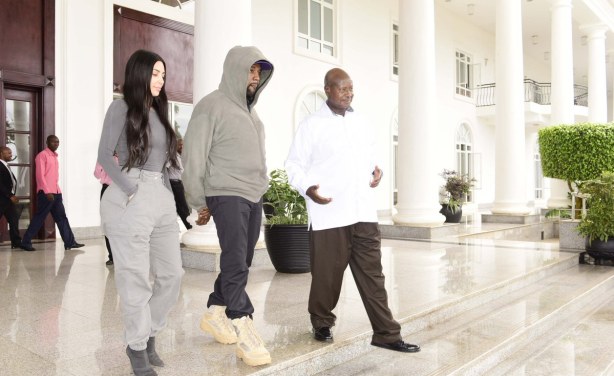 President Yoweri Museveni meets with Khanye West and Kim Kardashian.