Safeguarding the Future #GlobalHandwashingDay
The evidence for handwashing is well-known - it can dramatically reduce the risk of diarrhoea and pneumonia, and thwarts the spread of diseases like Ebola. Access to clean water, good sanitation and hygiene is also a significant factor in the prevention of blindness caused trachoma, writes the Wellbeing Foundation Africa.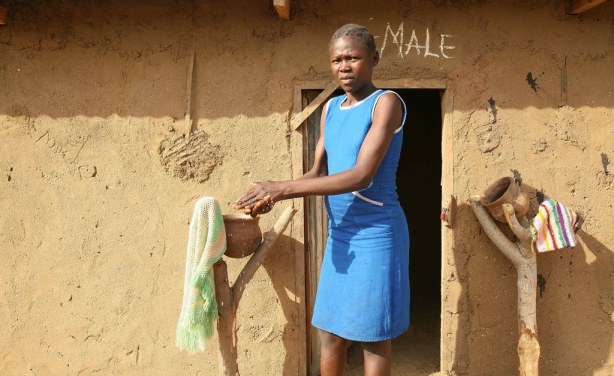 Around 2.5 billion people do not have access to adequate sanitation - close to two-fifths of the global population.
Africa: Half the World's Schools Lack Clean Water, Toilets and Handwashing

Thomson Reuters Foundation, 27 August 2018

Nearly half the world's schools lack clean drinking water, toilets and handwashing facilities, putting millions of children at risk of disease, experts warned on Monday. Read more »

Africa: Global Handwashing Day - Innovative 'Surprise Soap' Gets Children Washing Hands in Emergencies, With Lifesaving Implications

savethechildren_uk, 15 October 2018

Children who had fled their homes because of conflict were four times more likely to wash their hands with soap if it was made fun in an innovative new approach, a pilot study by… Read more »

Nigeria: 'Water, Sanitation, Good Hygiene Practices Crucial in Fight Against Ebola, Other Deadly Diseases'

This Day, 24 May 2018

WaterAid Nigeria has warned that efforts to fight Ebola and other diseases threatening the nation and Africa cannot be successfully sustained unless the world's poorest are given… Read more »

Africa: Wellbeing Foundation Africa (Wbfa) Launches Global Wash Campaign

Daily Trust, 4 May 2018

The founder of Wellbeing Foundation Africa (WBFA), Mrs Toyin Ojora Saraki on Friday announced that the Foundation would embark upon a major global water, sanitation and hygiene… Read more »