Abducted Tanzanian Billionaire - Family Offers Reward
The family of missing Tanzanian billionaire Mohammed Dewji has announced a U.S.$437,000 reward to anyone with information leading to the whereabouts of the missing man. Dewji was abducted on his way to a workout session at the Colosseum Hotel in the high-end Oyster Bay suburb.
Tanzania: Mo Family - Pray for Us

Citizen, 16 October 2018

Dressed in a white shirt, khaki trousers and black sandals, Gulamabbas Dewji was not in his usual element yesterday. Read more »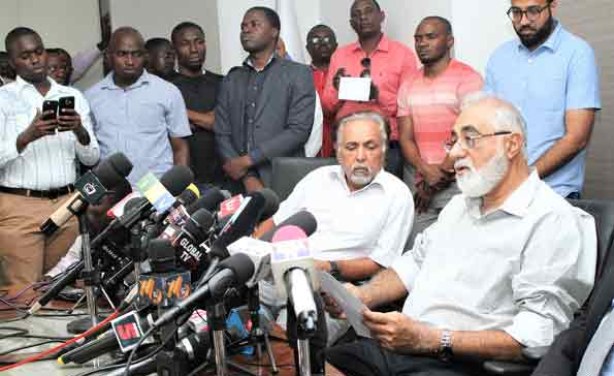 Gullam Dewji. left, father of missing Mo Dewji, is flanked by relative Azim Dewji during a press briefing in Dar es Salaam.