Fresh Trouble Hits Nigeria's New Minimum Wage
The Nigerian Labour Congress and Trade Union Congress have threatened to strike over the lingering issue of a new minimum wage for workers. Minister of Labour and Employment Chris Ngige has said that there was no agreement on the figure to be paid, as negotiations are still ongoing. Labour unions are demanding U.S.$180, while private employers and some state governors propose U.S.$69.
Nigeria: Fresh Trouble for Minimum Wage

Guardian, 16 October 2018

When the organised labour suspended its strike action over declaration of negotiation of minimum wage on Sunday, 30th September 2018, it was believed that a new minimum wage would… Read more »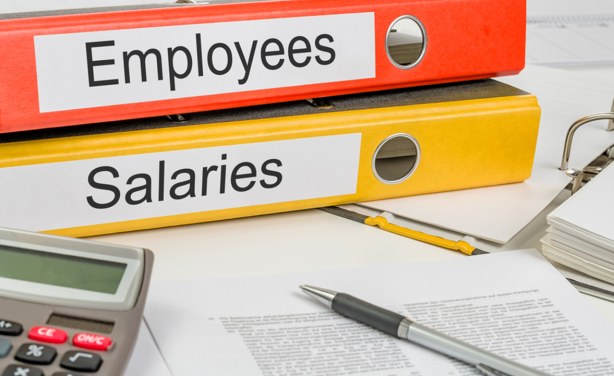 (file photo).
Nigeria: Govt Assures Workers of Welfare, Resolution of Minimum Wage Impasse

Guardian, 16 October 2018

The Federal Government yesterday assured of improving the welfare of workers at all times, insisting that the new minimum wage impasse will soon be resolved. Read more »

Nigeria: Resolve Minimum Wage Issue Before Nov, Pengassan Tells Govt, Others

Vanguard, 17 October 2018

The Petroleum and Natural Gas Senior Staff Association of Nigeria, PENGASSAN, yesterday, called on the federal and state governments, organized private sector and other… Read more »

Nigeria: Minimum Wage - Labour Won't Sign Agreement Less Than N30,000 - Ajaero

Premium Times, 16 October 2018

A labour leader, Joe Ajaero, on Tuesday said that the organised labour would never sign any agreement with the federal government on new National Minimum Wage which is less than… Read more »

Nigeria: Govt, Trade Unions to Parley On Minimum Wage, Others

Daily Trust, 15 October 2018

The Service Welfare Office (SWO) in the Office of the Head of Service of the Federation (OHoCSF) will hold a Separate National Public Service Negotiating Council Meeting in Abuja. Read more »

Nigeria: NLC, TUC Threaten Fresh Strike Over Minimum Wage

Guardian, 12 October 2018

The Nigerian Labour Congress (NLC) and Trade Union Congress (NUC) have threatened fresh industrial action over the lingering issue of a new minimum wage for Nigerian workers. Read more »

Nigeria: Labour Counters Ngige On New Minimum Wage

Guardian, 11 October 2018

The organised labour and organised private sector yesterday insisted that all negotiations for a new minimum wage had been concluded. Read more »
InFocus
The Nigeria Labour Congress has said that the committee that negotiated the minimum wage had completed its assignment and would be submitting its report to President Muhammadu ... Read more »