CNN Anchor Richard Quest 'More Than Impressed' by Nairobi
CNN news anchor Richard Quest says that Nairobi's Karura Forest rivals New York's Central Park, London's Hyde Park or Sydney's botanic gardens. Quest is on a visit to Kenya and is sharing his experiences in a diary on The Nation, and has also been hosted on Capital FM. Quest will be on the inaugural Kenya Airways direct flight from Nairobi to New York on October 28, 2018.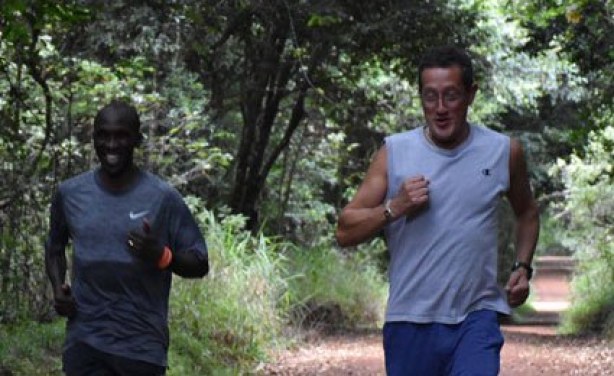 Olympic champion Eliud Kipchoge with CNN Anchor Richard Quest at Karura Forest.