Ethiopia Signs Peace Deal With Rebel Group in Oil-Rich Region
This brings an end to a 34-year insurgency in eastern Ethiopia's Somali Region State, also known as Ogaden. The Ogaden National Liberation Front has been fighting for the rights of ethnic Somalis living in the eastern state since 1984, including proposing secession.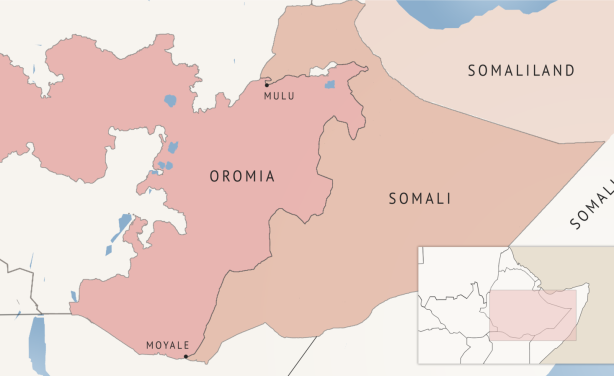 A map of Ethiopia's Oromia and Somali regions.
InFocus
Revolutionary democracy, or the idea that the enlightened élites should lead the unconscious masses to the revolution, has been the ruling coalition's main political and ... Read more »

In an interview with Greg Mills of the Brenthurst Foundation, Prime Minister Abiy Ahmed Ali says democracy is not an abstract, imported concept for Ethiopia, Read more »