Why Tanzanian Coffee Farmers Are Now Smugglers
Low producer prices could be the reason that some coffee farmers are smuggling the crop to markets in neighbouring countries, says a lobby group. Stakeholders in the industry say the Sh 2,000 (U.S. 87 cents) per kilogram paid to the farmers is far below their production costs.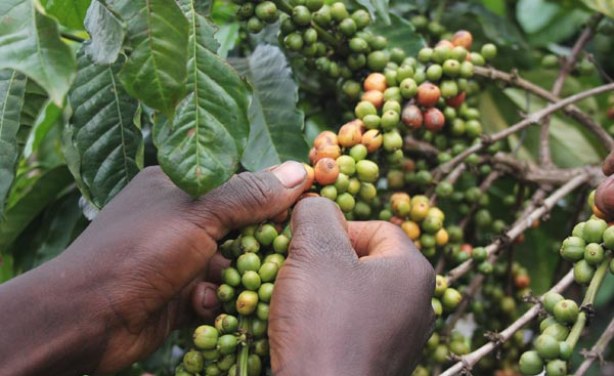 A farmer picks coffee beans (file photo).
InFocus
If only half of the more than 700,000 coffee farmers embraced ICT platforms and applications, we could radically transform the industry and revolutionise the agricultural sector. ... Read more »

Uganda is stockpiling their coffee in response to the high demand and low prices being paid by importers of their brew in Europe and elsewhere. Read more »

Rising temperatures and worsening drought linked to climate change are now hitting coffee production - and fixing that may require moving many Ethiopian coffee fields uphill, ... Read more »