Malawians Get Court Order Against 'Racist' Mahatma Gandhi Statue
Malawians are outraged by a decision by the Malawian and Indian government to erect a statue of Mahatma Gandhi in the country's commercial capital Blantyre. They say the statue is an insult to Malawians and Africa because of racial slurs Gandhi made as a young man, and in an effort to stop the construction they have obtained a court injunction and over 4000 signatures through an online petition.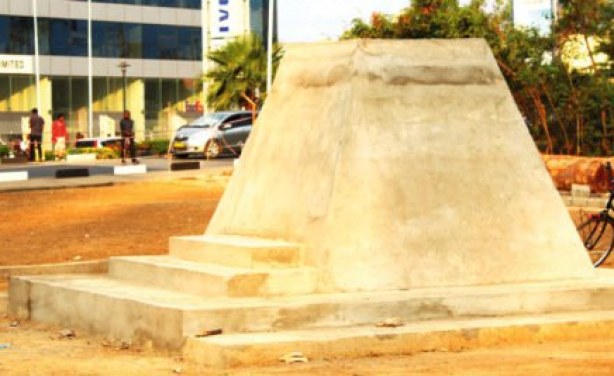 The base to host the bust of Gandhi in Blantyre.