Rwanda's Cabinet - 'A Shining Example For Other African Govts'
About 15 years ago, Rwanda was ranked 37 globally for the number of seats held by women in parliament but today, at over 60%, Rwanda has the highest percentage of women in parliament in the world. With the entry and re-appointment of other youthful men and women, the average age of the new cabinet has fallen to 47.5 years, writes Athan Tashobya for The New Times.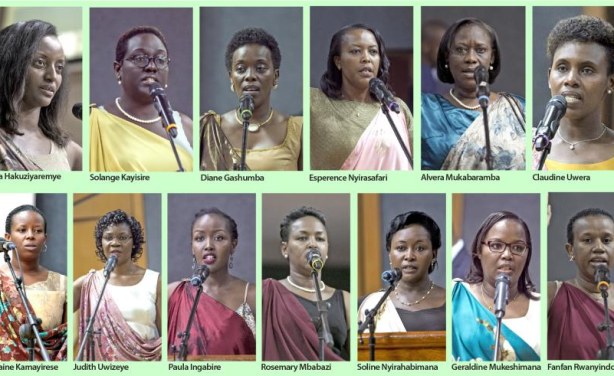 The women in Paul Kagame's new Cabinet.
InFocus
President Paul Kagame has reshuffled his cabinet, naming young people to top government positions. Women make up 50% of the new Cabinet. Read more »

11 of 20 posts in President Paul Kagame's new administration have been taken by women. Kagame has cautioned the ministers against any form of mediocrity, saying they must give ... Read more »