How Will Angola Prosecute the Guilty and Recover Stolen Funds?
A year after President João Lourenço's took office, several allies and relatives of the former Angolan president José Eduardo dos Santos were arrested on charges of corruption including his son Jose Filomeno dos Santos, head of Angola's Central Bank from 2016 to 2017 Valter Filipe,head of the former president dos Santos' private foundation Ismael Diego, and former minister Augusto Tomás. But will Lourenço's administration be able to undo the dealings of the complex national and international network of corporate structures, and financial transactions of over four decades?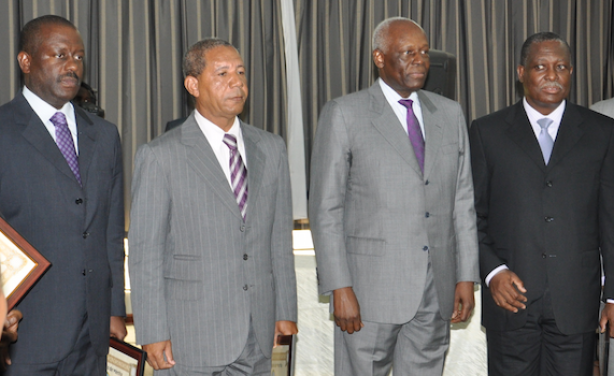 Generals Dino and Kopelipa, Dos Santos and Vicente.
InFocus
Former president José Eduardo dos Santos is unlikely to be brought to book for any alleged wrongdoing as he, before agreeing to stepdown, made sure he obtained guarantees of ... Read more »

The head of the Eduardo dos Santos Foundation, Ismael Diego, has been arrested over the alleged misappropriation of U.S.$20 million and is being held at São Paulo prison in ... Read more »

The son of former President Jose Eduardo dos Santos is accused of illegally transferring U.S.$500 million from state coffers to a bank account in the UK. His arrest marks the ... Read more »