'We are Weighed the Same Way the Men are Weighed'
Newly appointed President Sahle-Work Zewde said: "If the reforms started, are led in equal measure by both men and women, the country will soon forget poverty and backwardness, and move toward prosperity". Zewde was appointed days after 50% of the government's top ministerial positions was filled by women, including the new defence minister.
Ethiopia: Women Take Top Posts as Politics Evolve

VOA, 26 October 2018

Ethiopian lawmakers have appointed the country's first female president, Sahle-Work Zewde. The position is ceremonial in Ethiopia. Nevertheless, the spokesman for Prime… Read more »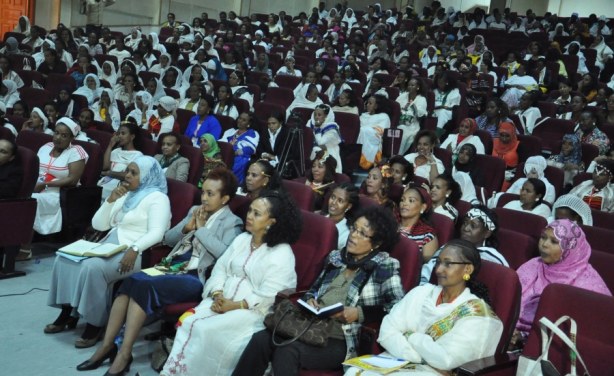 The government is committed to ensure participation and benefit of women.
InFocus
Ethiopia's President Mulatu Teshome has resigned - and the Addis Standard reports on Twitter that Sahle-Work Zewde, the United Nations Special Representative to the African Union ... Read more »

Prime Minister Abiy Ahmed has reduced the size of his Cabinet from 28 to 20 positions, half of whom are women. These include the ministers of trade & industry, revenue and defense ... Read more »