BUILD Act Ups the Ante on U.S. Competition with China in Africa
A newly enacted U.S. law called the BUILD Act, "could be the most significant U.S. initiative toward Africa in the Trump era," according to an analysis by a veteran Africa policy watcher, Witney Schneidman. The legislation with a cumbersome title - Better Utilization of Investments Leading to Development Act - was signed by President Trump on October 5. The legislation will double the budget of the U.S. International Development Finance Corporation (USIDFC) - formerly the Overseas Private Investment Corporation (OPIC) and will allow the USIDFC to take equity positions in investments, which OPIC was not allowed to do.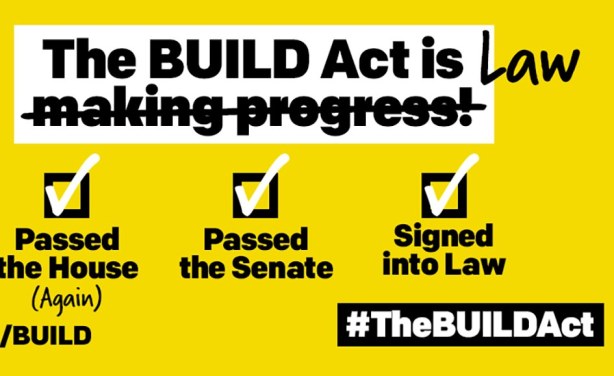 The BUILD Act is Law!
Video
Publisher:

ONE

Publication Date:

1 October 2018