Healing Retreats for African Feminists Help Advance the Movement
Being a feminist activist means confronting raw ugliness on a daily basis. It is physically, mentally, and spiritually exhausting. The African Women's Development Fund - with the NoVo Foundation's Radical Hope Fund and in partnership with AIR - is launching the Flourish Project, a three-year initiative that will strengthen feminist organising across Africa.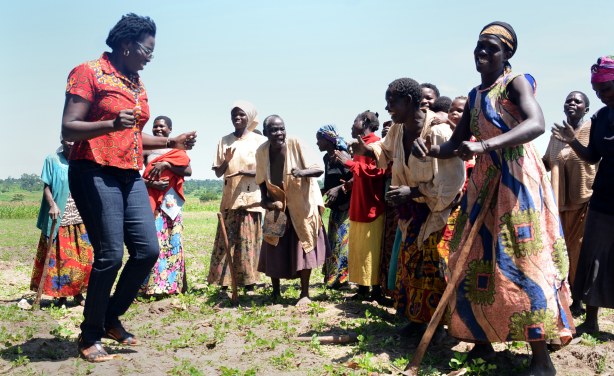 African Women's Development Fund grants manager Beatrice Boakye-Yiadom dances with members of the Gender Integrated Development Programme.
InFocus
Many have warned that if women's unpaid work is to be duly counted, the economic model as we know it would fall apart. Yet, are we aware of how the world would be fed if women in ... Read more »

#TotalShutdown protests are happening across South Africa, Botswana, Swaziland and Lesotho to highlight the plight of women and children. "Every week, we receive multiple reports ... Read more »