Tanzanian Governor Sets Up Anti-Gay Task Team
The governor of Dar es Salaam has drawn up a list of people accused of homosexuality who could now be rounded up in Tanzania's latest anti-gay crackdown. Paul Makonda told reporters that he has formed a 17-member committee to investigate people who misuse social media by promoting prostitution and homosexual acts, and warned people to delete pornography from their phones.
Video
Author:

AllAfrica

Publisher:

AllAfrica

Publication Date:

13 September 2018

What is happening in Tanzania?! The country's president, John Magufuli, was initially hailed as a man of action when he took over as the leader, but ... see more »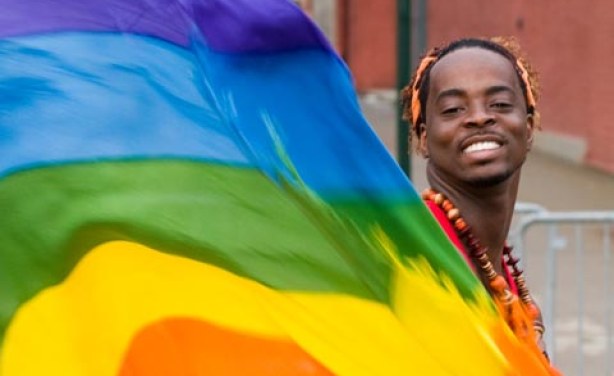 An activist displays the gay rights rainbow flag (file photo).
InFocus
Eight men and 12 women were arrested in a hotel where they were attending a training session organized by an NGO that works on education programs for HIV/AIDS. Read more »

The country's deputy health minister Hamisi Kigwangalla said on Twitter that the government was investigating "the homosexuality syndicate" and would arrest and prosecute those ... Read more »