The Woman Who Threatened to Hit Museveni With Her Genitals
Suzan Namata has appeared in court on charges of offensive communication and cyber harassment towards the president. She allegedly said President Yoweri Museveni looked like his grandfather's buttocks and threatened to hit him with her genitals on his teeth if he didn't release Kyadondo East legislator, Robert Kyagulanyi known as Bobi Wine from prison where he was detained on allegations of treason.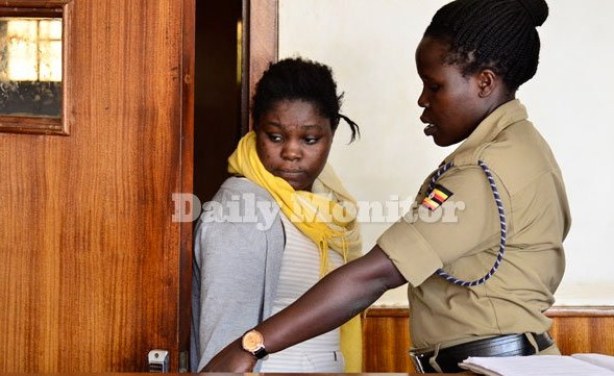 A police detective directs the suspect, Suzan Namata where to stand in the dock at Buganda Road Magistrates Court on October 31, 2018.