Our Economy Is Good, but I Will Make It Better - Buhari
President Muhammadu Buhari has hailed the state of the economy, promising that his administration will continue to implement policies that will strengthen it. He told the Danish Ambassador to Nigeria, Jesper Kamp, that he was pleased that relations between Nigeria and Denmark have remained strong, noting that in the economic sphere there is still more work to do.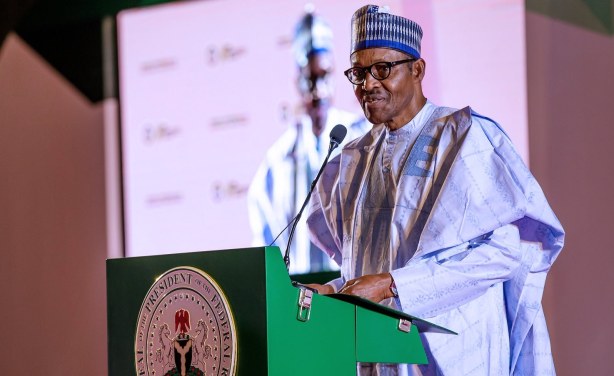 President Muhammadu Buhari.
Nigeria: We'll Continue to Implement Policies to Better Our Economy - Buhari

Vanguard, 2 November 2018

President Muhammadu Buhari, yesterday, said his administration was poised to continue the implementation of policies to make the economy he described as already looking good,… Read more »

Nigeria: Nigeria's Economy Looking Good - Buhari

Leadership, 2 November 2018

President Muhammadu Buhari assured yesterday that his administration will continue to implement policies that will make Nigeria's economy, which is already looking good, better. Read more »

Nigeria: Buhari Gets the Numbers Wrong About 'Record' Agricultural Exports

Africa Check, 1 November 2018

One of Nigerian President Muhammadu Buhari's key promises in his bid for re-election in 2019 is to create more jobs in agriculture . Read more »

Nigeria: Our Economy Is Good, but I Will Make It Better - Buhari

Vanguard, 1 November 2018

President Muhammadu Buhari, Thursday boasted that Nigeria economy was good and promised to make it better to please Nigerians. Read more »
InFocus
President Muhammadu Buhari urged Nigerians to re-elect him for another term, "promising that the fruits of the efforts he had made in fixing the country in the last three years ... Read more »