Investigative Journalists At Increasing Risk In Africa
Anonymous threats, police harassment, hostile officials, the constant hovering cloud of self-censorship, social exclusion and forced exile and to top it all, low pay. This is the life of a typical African investigative journalist, writes Anita Powell for Voice of America.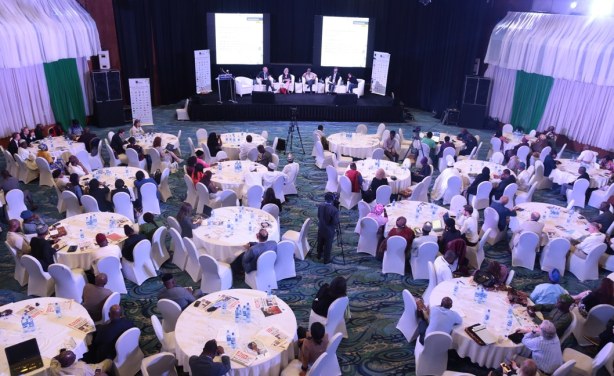 Under the title "Why Good Journalism Matters: Quality Media for Strong Societies", the 2018 IPI World Congress was held in Abuja, Nigeria, from June 21 to 23, 2018.
Africa: Truth Never Dies - Justice for Slain Journalists

IPS, 4 November 2018

Violence and toxic rhetoric against journalists must stop, say United Nations experts. Read more »

South Africa: How to Combat 'Media Capture'

The Journalist, 31 October 2018

How do we combat fake news, the grooming of journalists by sources less than credible and how do we grow and maybe even restore the public's trust in journalism? These are… Read more »

Africa: It's Time to Stand Up for Journalists

Global Witness, 2 November 2018

This is the first time Global Witness has marked the Day to End Impunity for Crimes Committed Against Journalists. But after the year we've just had, staying silent isn't an… Read more »

Somalia: Leaders Must Do More to End Impunity and Crimes Against Journalists

Dalsan Radio, 1 November 2018

The National Union of Somalia Journalists (NUSOJ) today issued a desperate appeal to leadership of the Federal Government of Somalia to end impunity and violence against… Read more »

Sudan: Investigations Against Sudan Journalists Who Met With EU, U.S. Diplomats 'Preliminary'

Radio Dabanga, 1 November 2018

Yesterday, the State Security Prosecution conducted investigations with three journalists and correspondents of news agencies because of their meeting, among other journalists,… Read more »

Somalia: Journalist Murdered During Afternoon Prayers

CAJ News, 1 November 2018

GUNMEN believed to be members of the Al-Shabaab terror group have shot dead a Somali radio journalist during afternoon prayers at a mosque. Read more »

Zimbabwe: Local Journalist Harassed and Briefly Detained At State House

Kubatana.net, 29 October 2018

A video clip showing state security agents harassing local journalist Violet Gonda at State House in Harare on 29 October 2018 has gone viral on social media. Read more »

Africa: Governments Use "Fake News" Claims to Quash Dissent

Deutsche Welle, 1 November 2018

Internet freedom remains on the decline worldwide, a report by US-based think tank Freedom House shows. DW's Chrispin Mwakideu spoke to Freedom on the Net 2018 Program Manager Mai… Read more »