Idris Elba Named #SexiestManAlive, Gets Own Emoji and We Love It!
Born to a Sierra Leonean father and a Ghanaian mother, Idris Elba is one of Africa's best in the Hollywood film-making world. The British actor says the honour to be Sexiest Man Alive has given him a boost of self-confidence. A photo of the cover is winning the internet and the response is through the roof - check it out...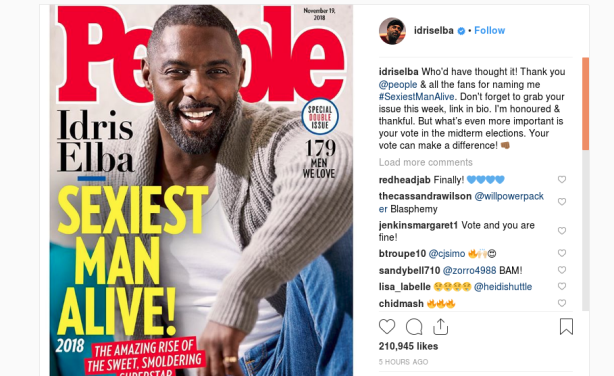 Idris Elba is People's Sexiest Man Alive for 2018.
InFocus
The British actor is fuelling rumours that he maybe the first black James Bond after he tweeted a variation of the famous catchphrase: "My name's Elba, Idris Elba". Born to a ... Read more »