Uganda Vaccinates Health Workers Around DR Congo Borders
For fear of cross-border spill, Uganda is vaccinating at least 3,000 healthworkers in five districts that border DR Congo, where the latest outbreak has killed at least 180 people.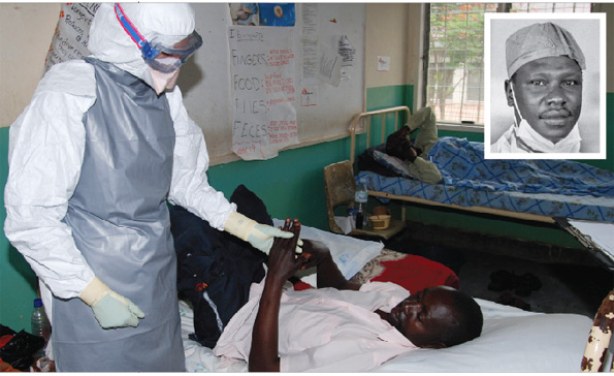 A medical officer attends to a suspected ebola patient. Dr Mathew Lukwiya (inset) died of ebola when the disease first broke out in 2000.
InFocus
The World Health Organization is supporting the 10 countries bordering DR Congo to heighten vigilance on Ebola by strengthening capacity for preventing, detecting, investigating ... Read more »

One month after the beginning of the school year, 80 % of school-aged children have returned to school in two epicentres of the current Ebola outbreak. Read more »

The World Health Organization says one reason it does not regard the outbreak as a global threat is that the virus has not spread into neighboring countries. Read more »