Does Cameroon's Biya Understand the Anglophone Problem?
Despite several calls for an inclusive dialogue, Paul Biya in his swearing-in speech still thinks "negative forces took advantage of some worker complaints to execute their separatist plans and acts of terrorism" in the affected regions.
Cameroon: President Promises Defeat of Terrorism

VOA, 7 November 2018

Cameroon's President Paul Biya, the second longest serving African president at 36 years in power, has been inaugurated for another seven-year mandate. In his speech, Biya promised… Read more »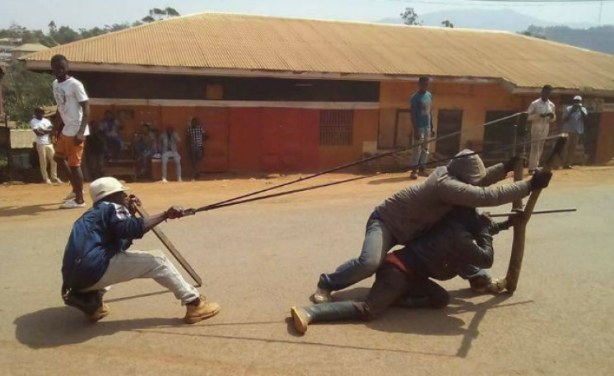 Protesters use catapult against police in Bamenda (file photo).