Former Zimbabwean Cabinet Minister Released on Bail
Former Information Communication Technology Supa Mandiwanzira has been freed on $2 000 bail. Mandiwanzira is accused of abusing his authority as ICT minister by ordering government telecoms firm NetOne to pay $5 million to South African company Megawatt for consultancy work without going to tender. The Zanu-PF MP for Nyanga South was arrested after he handed himself over to the police on his return from a business trip in China.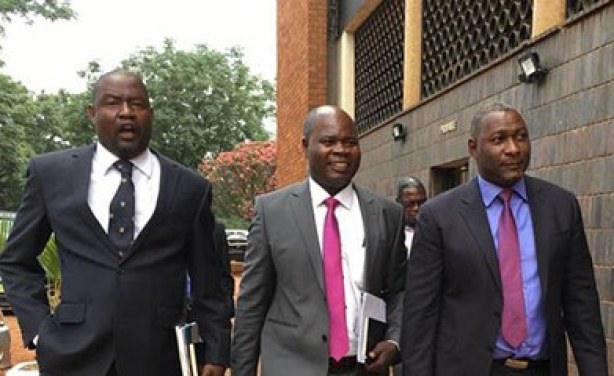 Supa Mandiwanzira, right, arrives at court on Wednesday with his lawyers.
Zimbabwe: Ex-Minister Mandiwanzira Freed On Bail

The Herald, 8 November 2018

Nyanga South National Assembly Member and former Information Communication Technology and Cyber Security Minister Supa Mandiwanzira, who is facing criminal abuse of office charges,… Read more »
InFocus
Former Cabinet minister Supa Mandiwanzira's lawyer says they were yet be told of the charges but indications pointed to criminal abuse of office. Read more »